Apple State Ramen Eggs
The crowning glory of any ramen bowl is the egg — and this one delivers umami flavor and prebiotic goodness!
Peach, Ice Cream, and Shrub Delight
This delicious treat celebrates all the best of the summer, and it's seriously mouthwatering and semi-addictive. Make the most of stone fruit season!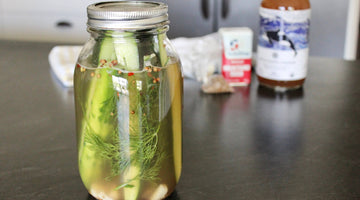 Apple State Dill Pickles
Crunchy, fresh, and full of gut-boosting goodness! It's the perfect picnic accompaniment or potato-salad topper.