Ginger & Hawaiian Chili Shrub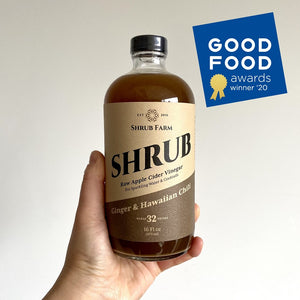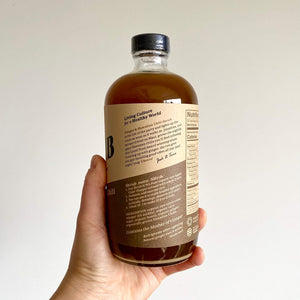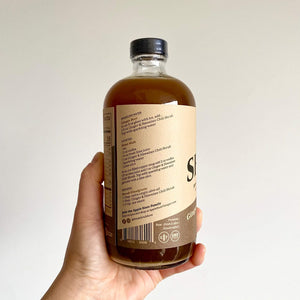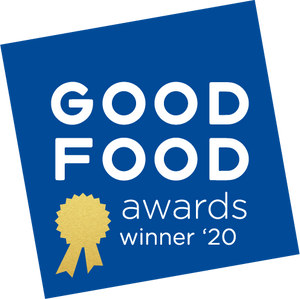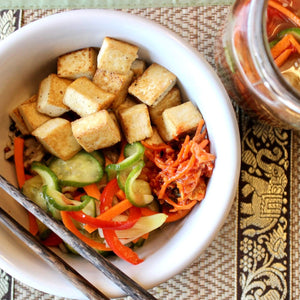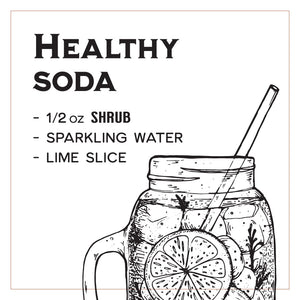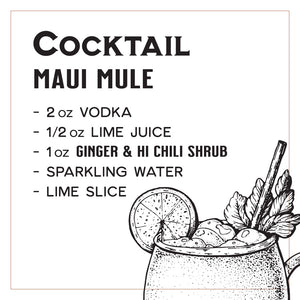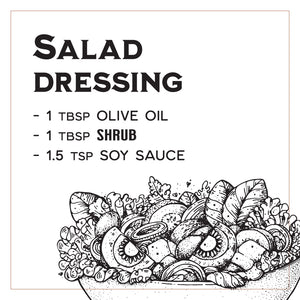 Size: 16 oz
Makes thirty-two 8 oz drinks
Good Food Award 2020 Winner!
Ginger & Hawaiian Chili Shrub is the life of the party and lights up the room as soon as it walks in. Jonathan, our farmer friend on Maui, grows the slightly spicy Hawaiian chilis you'll find infusing this Good Food Award winning elixir. Teaming up with ginger, the two give you gut-boosting good vibes all day (and night) long. Add to a simple glass of water, jazz up a Moscow Mule, and infuse marinades and dressings with digestion-boosting prebiotics. Cheers!
✓ Made with raw organic Apple Cider Vinegar with the Mother (6% acidity, 20% stronger than other brands)
✓ Made with whole fresh fruit and herbs
✓ Hand crafted
✓ Raw-fresh and alive. Unpasteurized
✓ Prebiotic

White ginger starch settles
We use whole ginger root for our infusion. Therefore a layer of ginger starch may settle in the bottle. It's fine to leave the starch on the bottom, simply shake and enjoy.
Ingredients
Organic raw apple cider vinegar (6% acidity), organic cane sugar, honey, organic ginger, organic Hawaiian chilis.
How to use
In an 8 oz glass with ice, add 1 tablespoon of Shrub and top with sparkling water. Find more easy recipes here. You can go with a classic (and healthy!) Moscow Mule, or perhaps indulge your inner child with some easy vegan gummies. 
Shrub Q & A
Shipping
Free shipping on orders of 4 bottles of Shrub (or orders over $90) after discount applied and excluding shipping charge. Free shipping is valid on order shipped to a single U.S. address. No code needed.

Most orders will ship out the next business day.
Shipped anywhere in the U.S. via UPS or USPS (1-8 business days).

Order of 1 bottle - $5.99
Order of 2 to 3 bottles - $9.99
Order of 4 bottles - $15.99 (*Free shipping on orders over $90)
Order of 5 bottles - $19.99 (*Free shipping on orders over $90)

*Shipping one sampler 3 pack = one 16oz bottle